Clark Kent has written the letter below. My homework is to rewrite it into more formal way:
Hi,

I´m writing about the assignment you gave me last week about
European Union. You said it had to be handed in at the end of this
week but I need a few extra days as I´m feeling pretty ill at the
moment and my doctor says I should chill out. You can call me
if you want. My number is 050 570 0070

Thanks a lot
Clark Kent
Dear Mr Smith,

I am writing you in the matter of the assignment about the
European Union which I am indicated to work on. I am supposed
to submit the assignment at the end of this week. Unfortunately,
I would not be able to do the task on time, since I do not feel
very well these days and my doctor recommended me to rest. 

Therefore, I would like to apologize and kindly ask you to
postpone my deadline. In case of any questions, I am reachable
on my e-nail or on my telephone number 050 570 0070.

Thank you for your understanding.

Best regards, 
Clark Kent
The purpose of this homework is to change the informal e-mail into the formal one.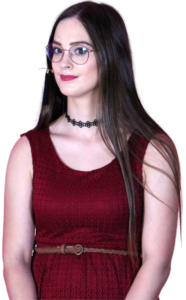 Veronika Batelková – a student of Information and Library Studies. I made the English version of the portfolio as a place for all my English homework for the subject Librarian English.